---
Our JDM Van
This is (was) our 1995 Toyota HiAce JDM Import Camper Van. We imported it from Japan via Northeast Auto Imports in New Hampshire.
We sold her and will miss her dearly. The time had come for some changes for Shannon and I. We have many exciting projects planned and will soon be upgrading to a larger rig for life on the road.
See below for some details about our wonderful van!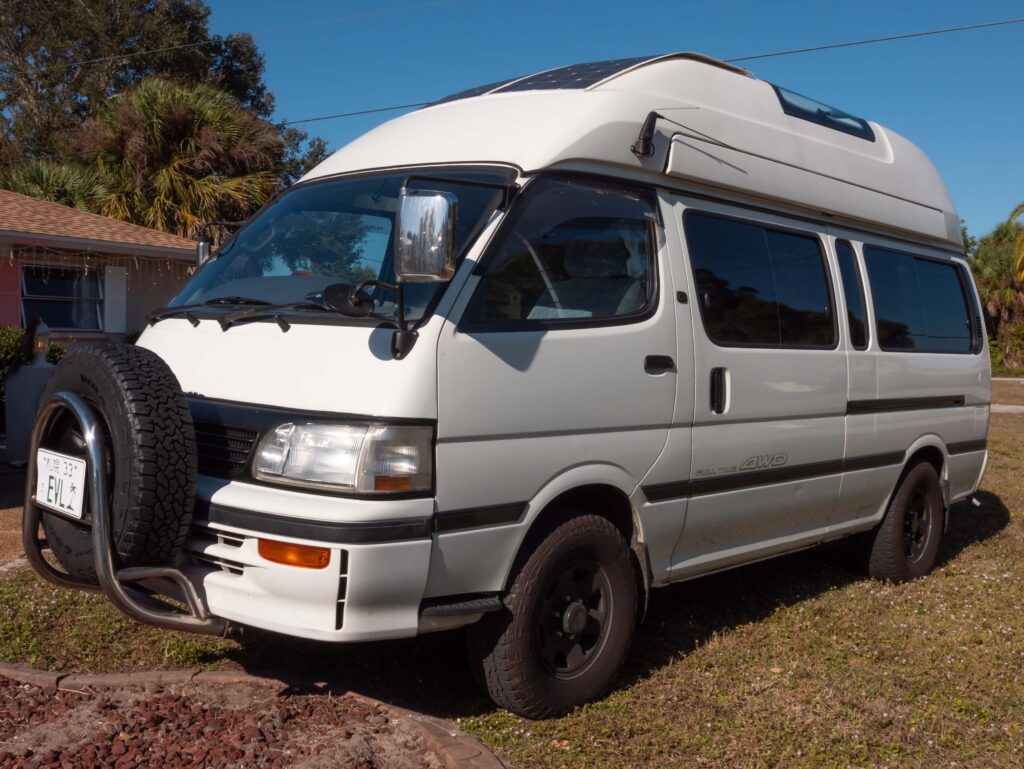 ---
---
1995 Toyota HiAce Camper Van (SOLD)
Asking Price: SOLD
1KZ-TE Turbo Diesel Engine with 127,000 miles (204,000 KMs)
Automatic Transmission
Right Hand Drive
Full Time 4WD + Off-Road Tires
Remodeled interior with modern appliances and off-grid power setup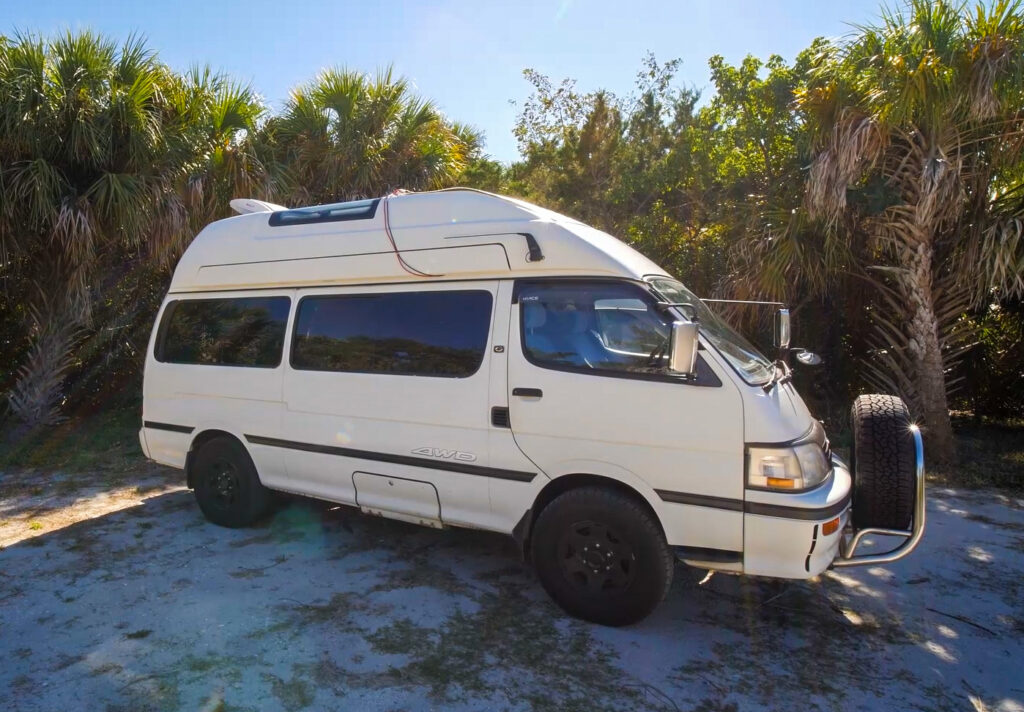 ---
---
JDM Import Van Details
1995 Toyota HiAce Full Time 4WD JDM Import Camper Van. This van was imported from Japan via Northeast Auto Imports in New Hampshire. We've owned it for a year since being imported. We absolutely love this van, but we want something a little bigger for full time travel on the road.
The RHD van has 127k miles (204k KMs). It has the Toyota 1KZ-TE turbo diesel engine with automatic transmission. We consistently get around 18-20 MPG.
The timing belt was changed in November 2020 when it was imported. The alternator & starter were also rebuilt then as preventative maintenance. The van had some body work done when it arrived including a section of the frame behind the passenger side rear wheel. Since then we've performed regular maintenance without any major issues on the road.
The van runs very well overall. We've driven it all over the eastern half of the US in the past year (nearly 25,000 KMs since owning it).
We gutted the rear camper conversion when the van arrived from Japan and fully rebuilt/ modernized the setup.
The new setup features a propane RV oven with 3 burner cooktop, full sized sink, 15 gallon freshwater tank and plumbing, off grid power system (200 watts flexible solar on roof with 30 amp DC-DC MPPT charger, 1000 watt pure sine wave inverter, and 120 AH gel battery), Iceco VL60D dual zone fridge/ freezer, Wave 3 Olympian propane heater, custom Mattress Insider memory foam "luxury" mattress and cushion, Lagun table/ desk setup for working and eating, LED lighting, hardwood flooring, simple (hidden) toilet setup, and plenty of storage under the platform bed and above the cab.