---
Van Life – A New Beginning
In 2016 I decided to convert my Honda Element into a camper and live in it full time.
I started my YouTube Channel back then while also picking up random seasonal work and traveling the United States.
I was pretty unhappy in the years before moving into my Element. Van life was my escape. My initial decision to live on the road was risky, but I learned so much from this experience. Without it, I would not be the person I am today.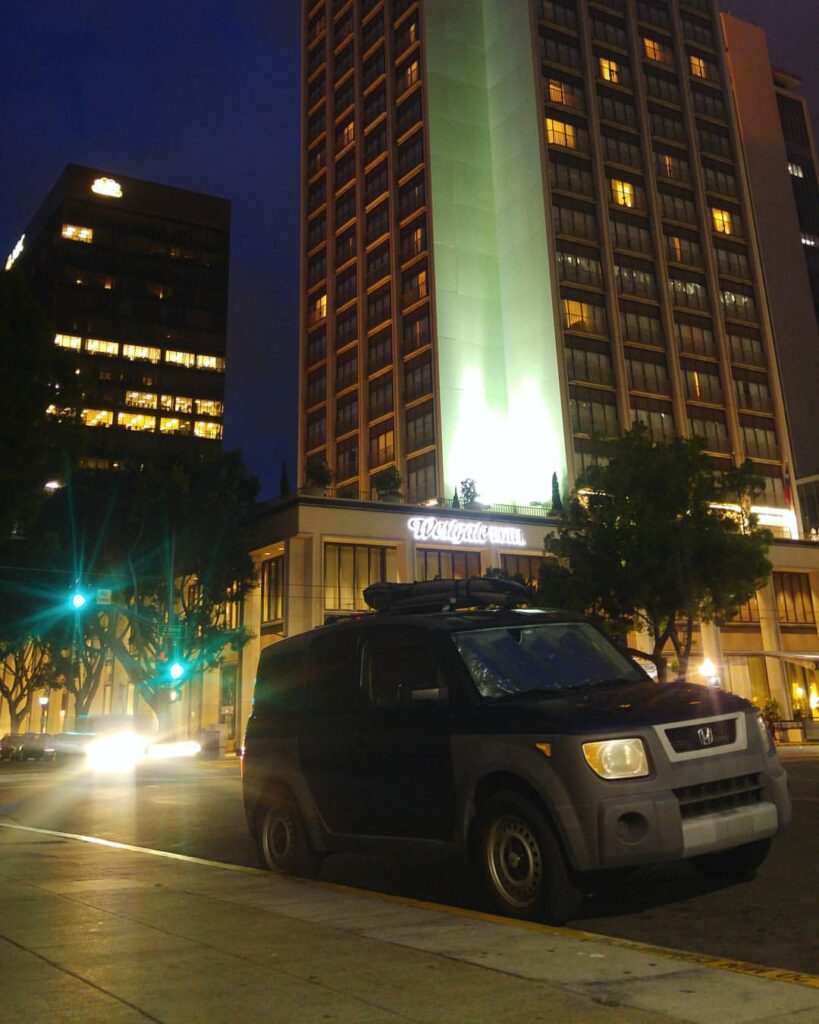 ---
---
Starting Van Life
When I moved into my Element in 2016, it was done for practicality reasons. I didn't care much about traveling or visiting fun places. My goal was to reduce my expenses and gain greater control over my time.
Click here to view a Skillshare course that I made about minimalism and my decision to start van life. I really believe that living with less can be a key to finding freedom and happiness.
If you are interested in exploring van life or alternative living, my advice would be to jump in and do it! I know it sounds cliché, but it took me over two years to work up the courage to finally live in my Element. My biggest regret is that I wish I had started doing it sooner.
---
---
How YOU Can Start Living in a Van
It may sound obvious, but the first step of how to start van life is to buy a vehicle to live in!
In my opinion, less is more. It's easy to see the beautiful, fully decked out Sprinter vans on social media and want one of those. But those fancy Class B RVs can get expensive pretty fast.
For me, a tiny SUV camper that I bought for under $6,000 was the answer. Pushing myself to live small and reduce my expenses & possessions was hugely beneficial in the long run.
Plus, it's always possible to upgrade to a larger rig in the future. Since my first Element, I've upgraded to larger rigs quite a few times…
The second step on how to start van life: build out your van.
This DOES NOT need to be an elaborate process. I built my first Element with the help of my grandpa. We spent a few days using scrap wood to build a simple bed and cabinet setup. I was then ready to hit the road!
---
---
Is It Worth It?
Starting van life can feel like a daunting task. There are so many things that I worried about before making the leap. What will people think of me? How will I live without my possessions? Where will I shower and use the bathroom? Is this even doable?
After a short time living in that original Element, I stopped worrying about all of these things. I realized that it was more important to live my life as I wanted.
This life may not be for everyone. It requires sacrifices and forces you to adapt to (and embrace) change. But, for me, it has been 100% worth it.
I've learned so much from my experiences on the road and I've gained financial independence by living with less. I would recommend minimal, alternative living to anyone. Van life can truly be an excellent solution.