---
Honda Element Camper (Take 3)
Since 2016 I've had a few different Element campers (and other vans too!).
My first Element Camper was where my van life journey began. I lived in this Element for 3 years while traveling all around the U.S.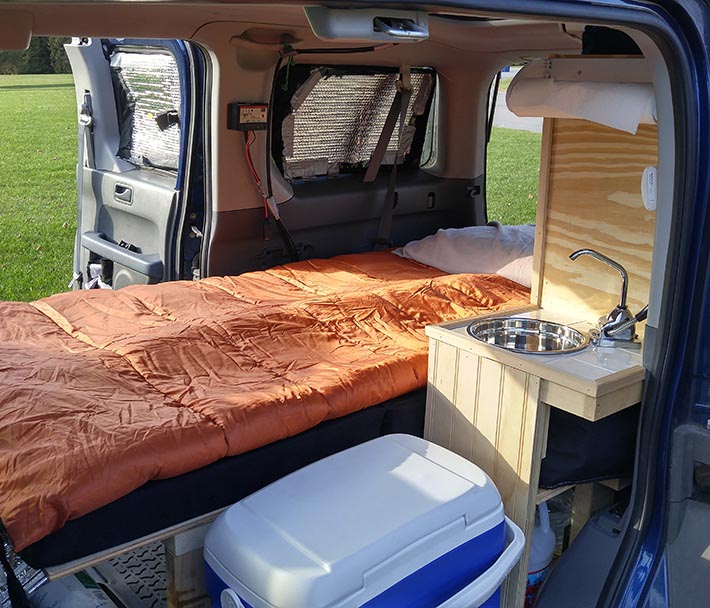 ---
---
After selling that original Element I went a couple of years without one. In late 2020, though, Shannon and I decided to buy an 09 Element as a second vehicle.
I've since converted that new Element and will be using it as a home on wheels in the near future.
---
---
Our New Element Camper | Build Details
The newest iteration of our Honda Element Camper features a simple layout with quite a few features for making van life more comfortable on the road.
I used the cross dowel construction method to build storage compartments and the bed platform. Click here to watch a video detailing this build style.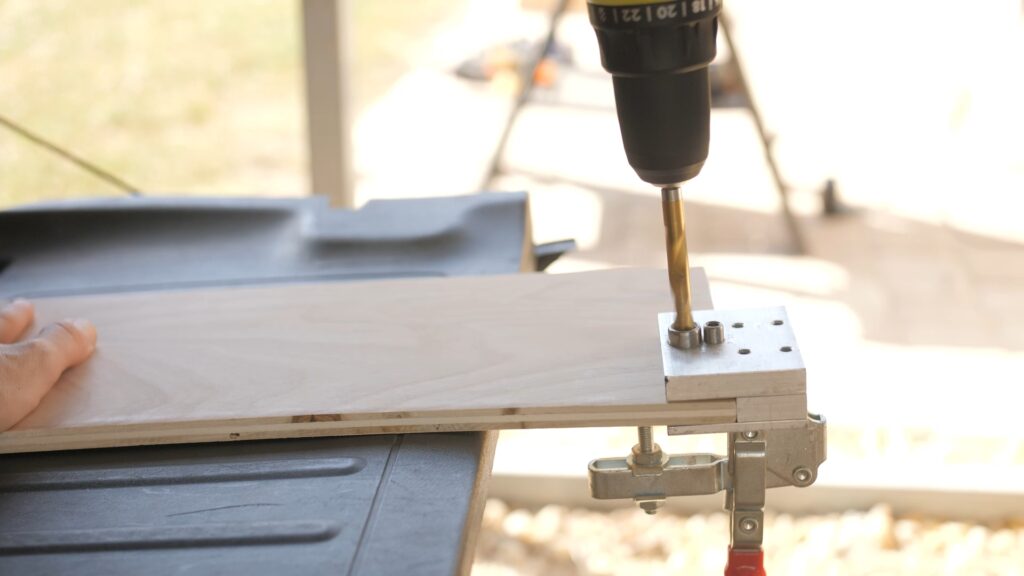 ---
Honda Element Camper | Top 5 Features
#5 – Roof Rack
This is an OEM Honda roof rack that I picked up off of Amazon in late 2021. It is not currently available on Amazon, but there are numerous off-brand Element roof racks. Genuine Honda OEM racks can also be found elsewhere on the internet.
The rack was very easy to install and can support up to 75 pounds. I use it for solar panels and surfboard storage.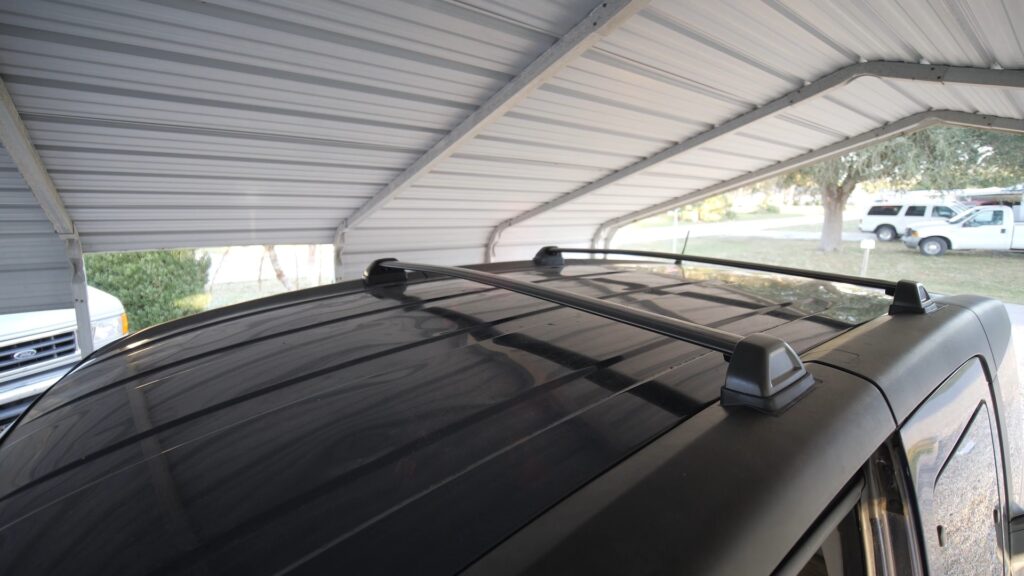 ---
The build includes 4 large storage compartments under the bed. They are square and I could potentially add drawers to them in the future. I will likely add a pull out kitchen setup in the back at some point!
2 of the storage compartments can be accessed from the rear liftgate and 2 can be accessed from inside the Element. There is also space for my golf clubs alongside the bed.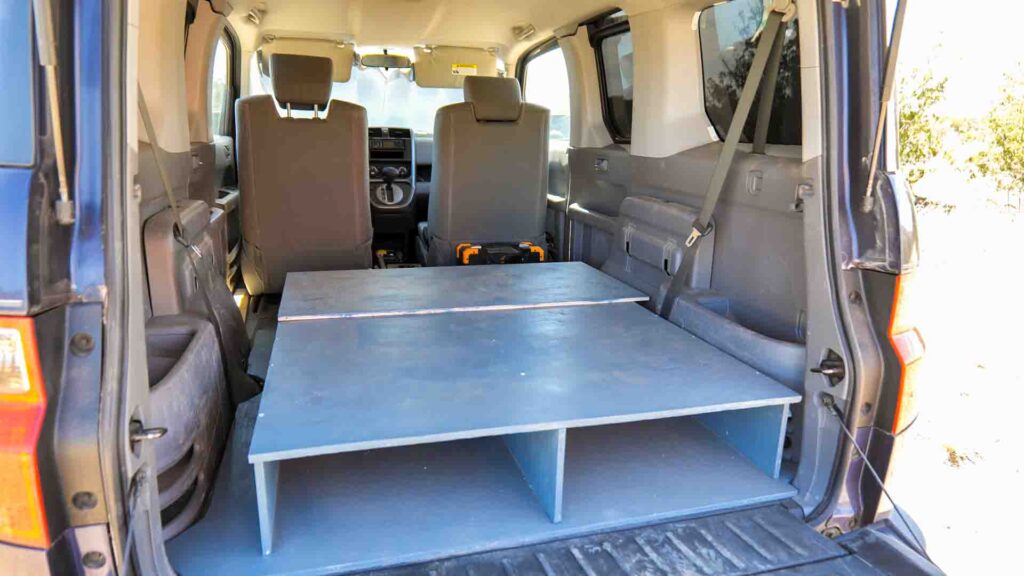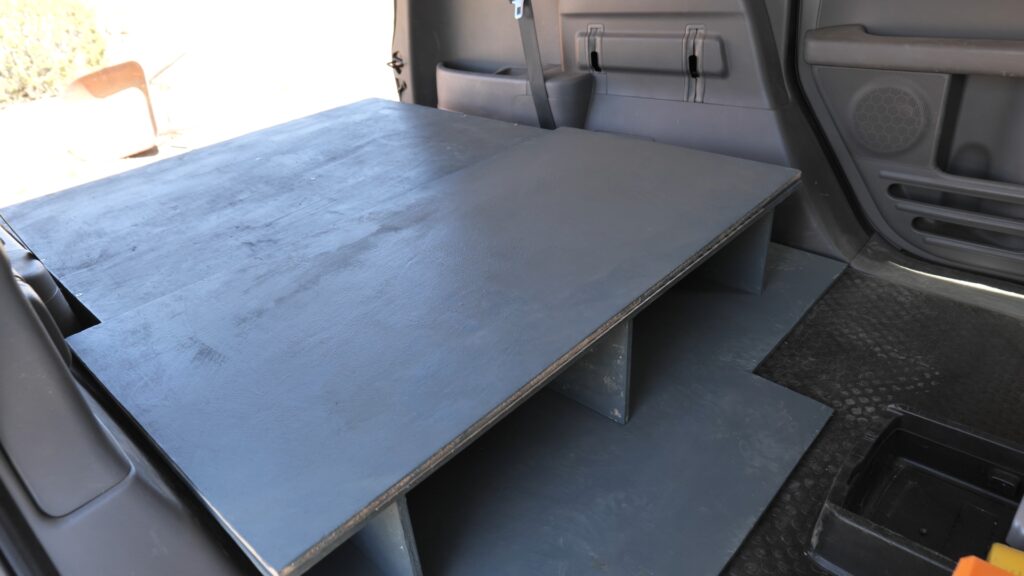 ---
#3 – Comfy Bed
The platform for storage has a "bed flap" which can be used to extend the bed at night. The flap rests on top of the fridge and solar power station. The mattress can then be pulled out to produce a twin sized sleeping area.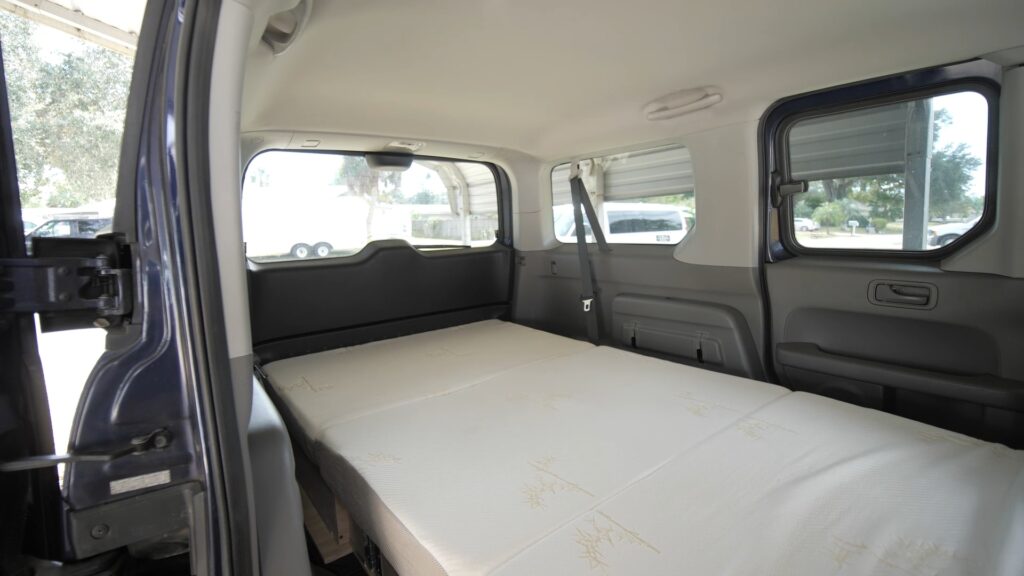 The tri-fold memory foam mattress is very comfortable overall. It is firm and fits snuggly between the back of the front seats and the rear liftgate. Coupled with this 12 volt fan, it makes for a great sleeping area even on warm nights in the E.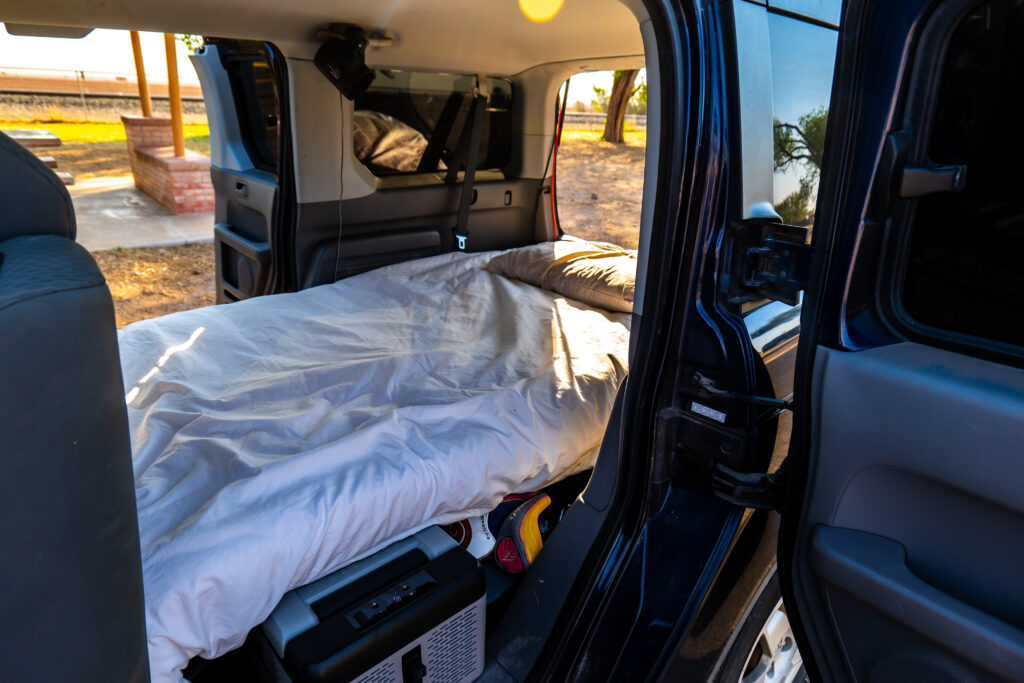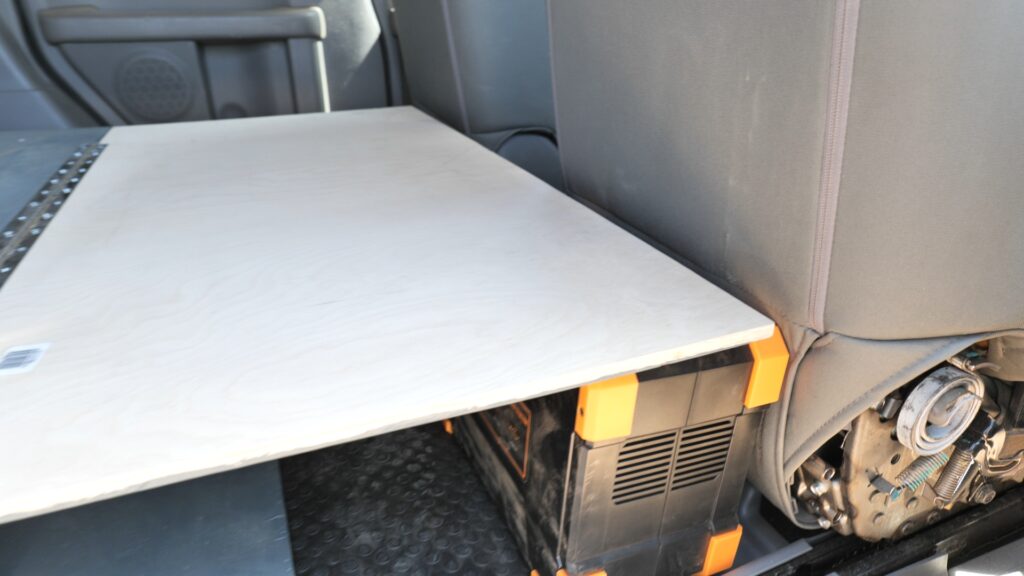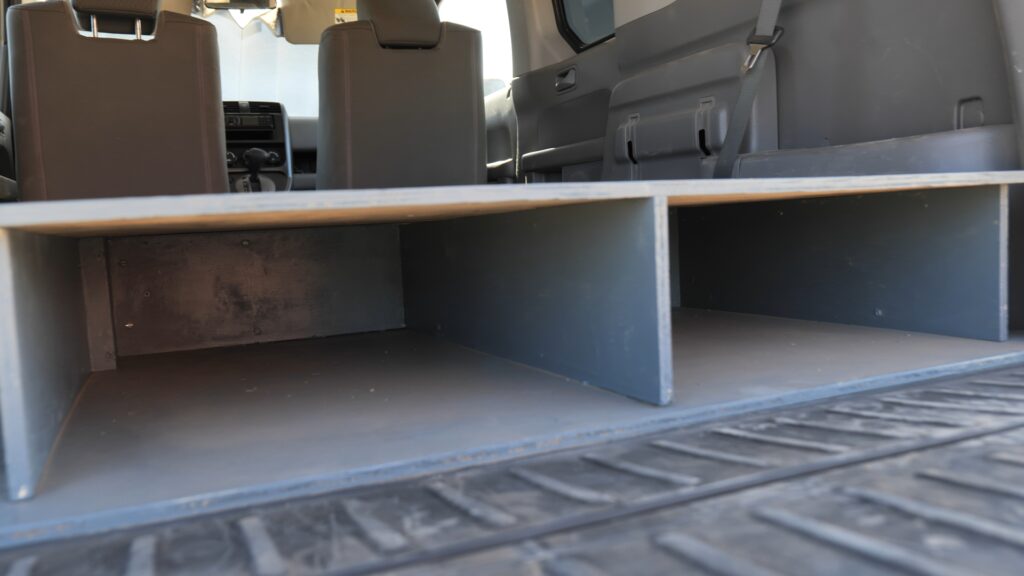 ---
#2 – Solar Setup
I have two 50 watt solar panels on the roof of the Element connected in series. I installed them using 48 inch steel L brackets from Home Depot and plenty of nuts and bolts.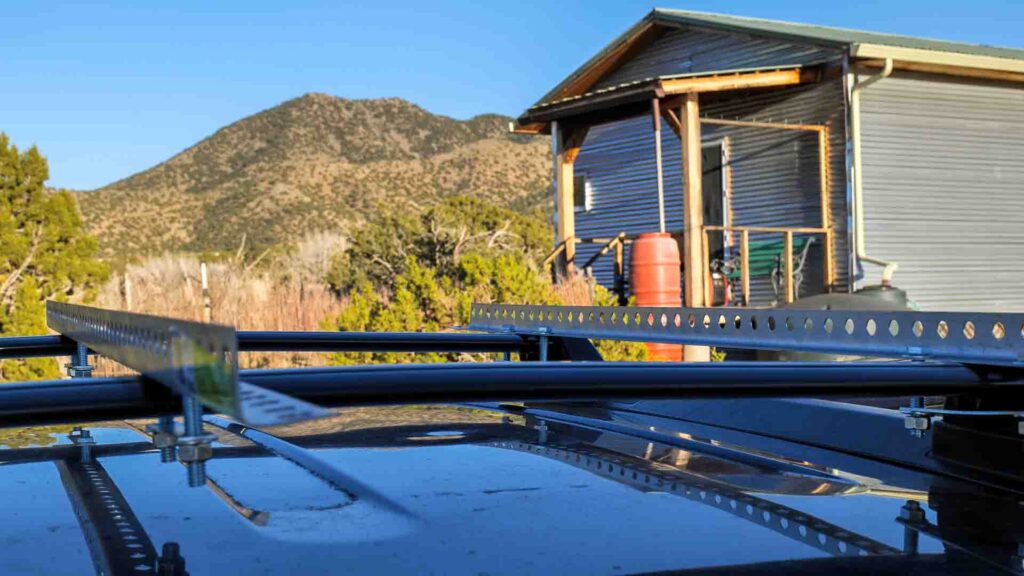 I ran the MC4 extension cable through the top rear hatch of the Element. I simply close the rear door over the cable and it works great. This cable then runs into the DC input of the Pecron E1000 Solar Power Station. The E1000 is the perfect size for inside a small SUV camper.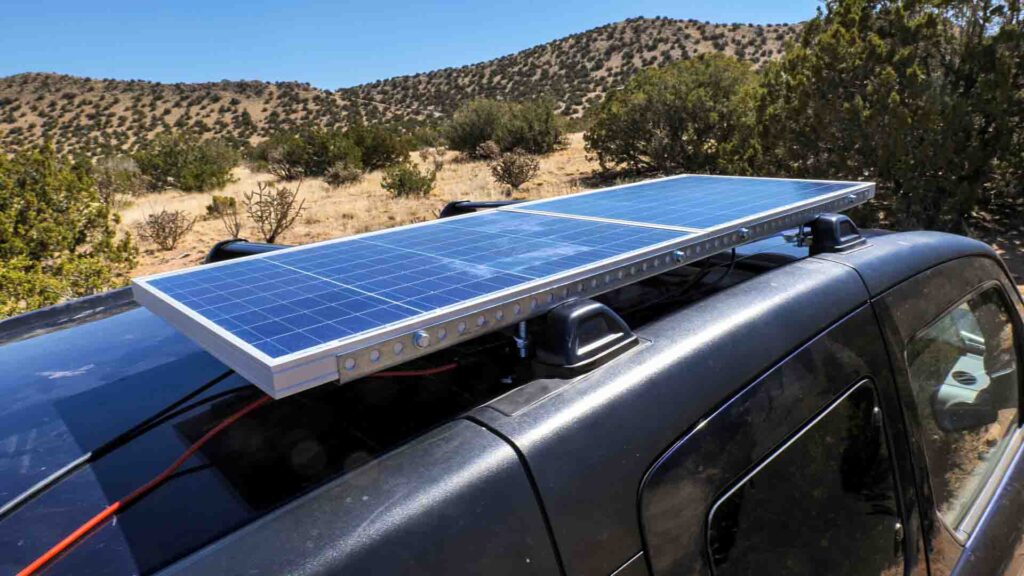 The Pecron E1000 offers over 1000 watt hours of power along with a 1000 watt sine wave inverter. It also has USB, DC, & AC outputs. It has worked very well so far to power the 12 volt fridge and any other small appliances I need while on the road.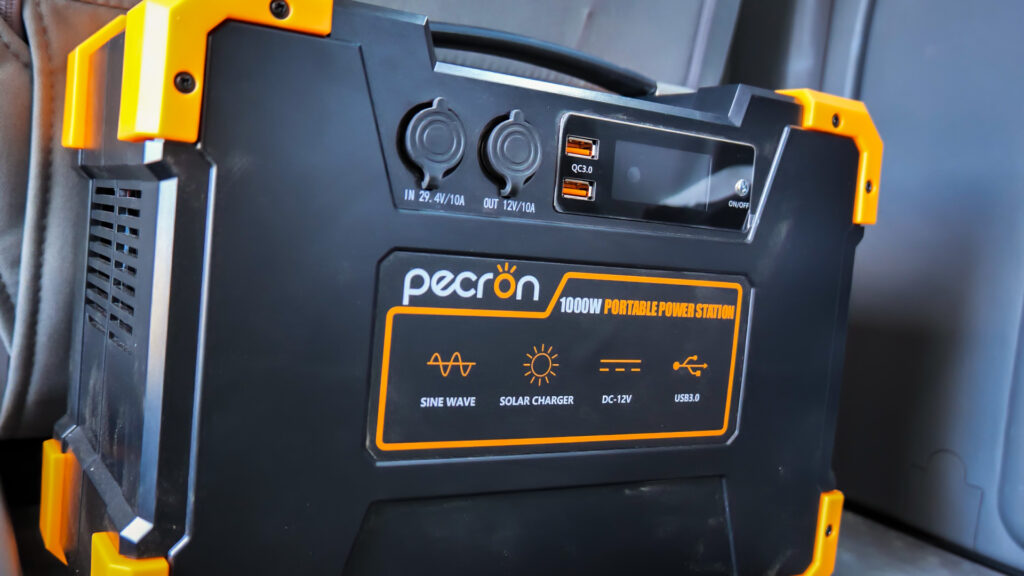 ---
#1 – 12 Volt Fridge
As with my original Element build, this has to be my favorite part of the new camper. Having a small 12 volt fridge is very helpful while living on the road.
I decided to get the smallest fridge possible for this new camper. The Alpicool C9 probably isn't the best solution for full time life on the road, but for the occasional short trip it is perfect! It will also definitely come in handy when we drive into town to pick up groceries for the cabin/ tiny house every week!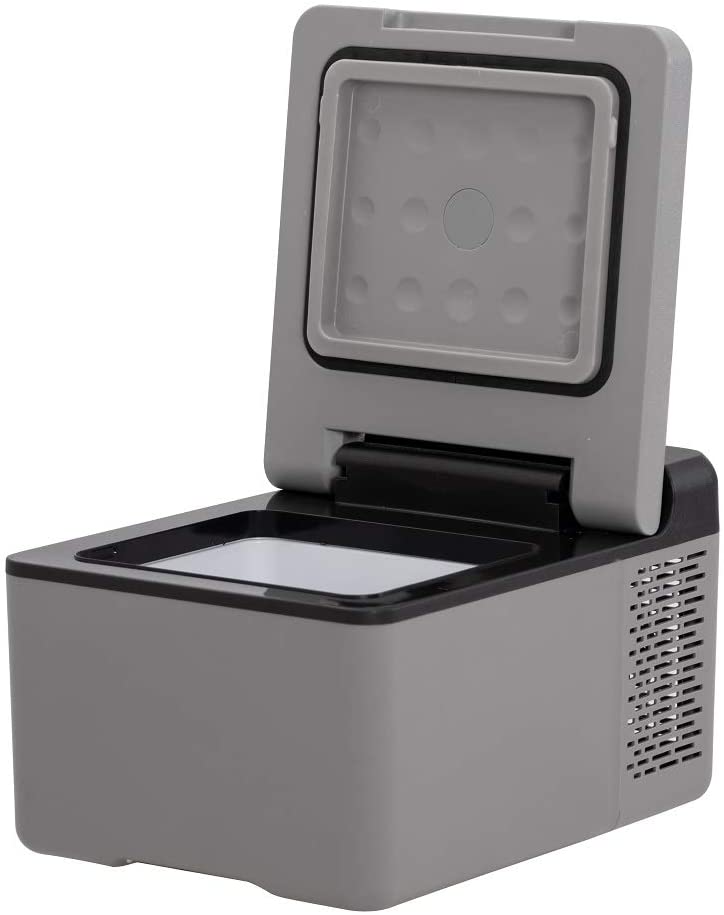 ---
I hope this article was helpful for anyone out there considering a simply compact camper, SUV, or Element build! I will be using this simple setup frequently to travel in our Element over the next few months. Follow along on YouTube to see my adventures and the progress with our new Honda Element camper!