---
In early 2022 Shannon and I made the decision to move to some off the grid property in the high desert of New Mexico.
An opportunity to invest in this property with Shannon's business partner arose and we happily accepted. The goal is to develop the land and offer vacation rentals (cabin, tiny house, camping spots) in this beautiful location very soon!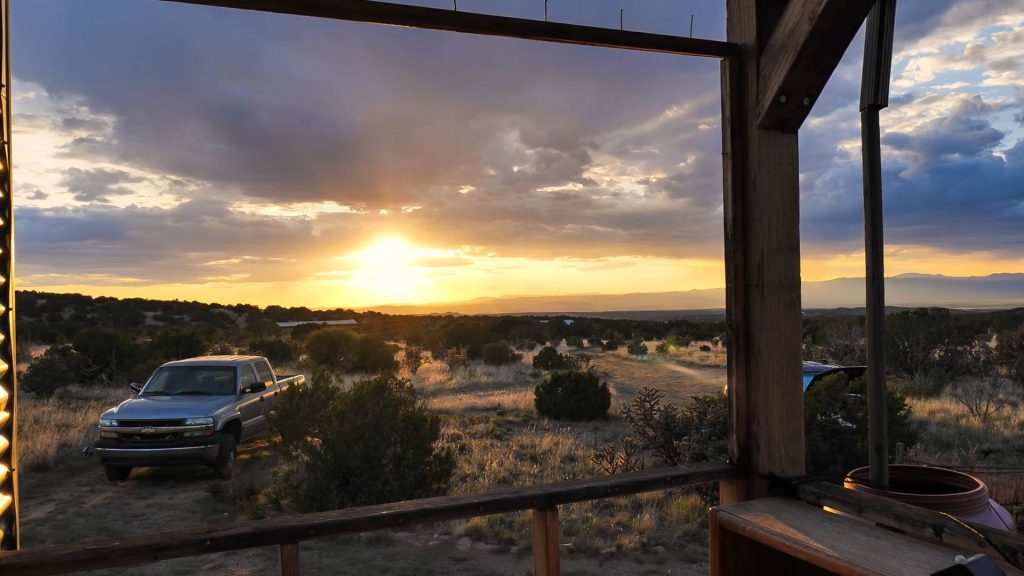 ---
---
We decided to try off-grid living because it was an excellent opportunity.
After one year of being involved with this project, we've learned quite a bit about living off the grid in the high desert.
Off grid life can be challenging. Fortunately our backgrounds living in vans certainly helped! It was easy for us to adapt to life without a consistent power supply and running water.
---
---
So You Want to Live Off-Grid?
It may sound obvious, but the first step of living off the grid is to acquire land. This land could be leased or purchased.
The good news is off grid land in harsh environments like the desert can be quite affordable. You'll likely need to spend time searching and narrowing down where would work best for you!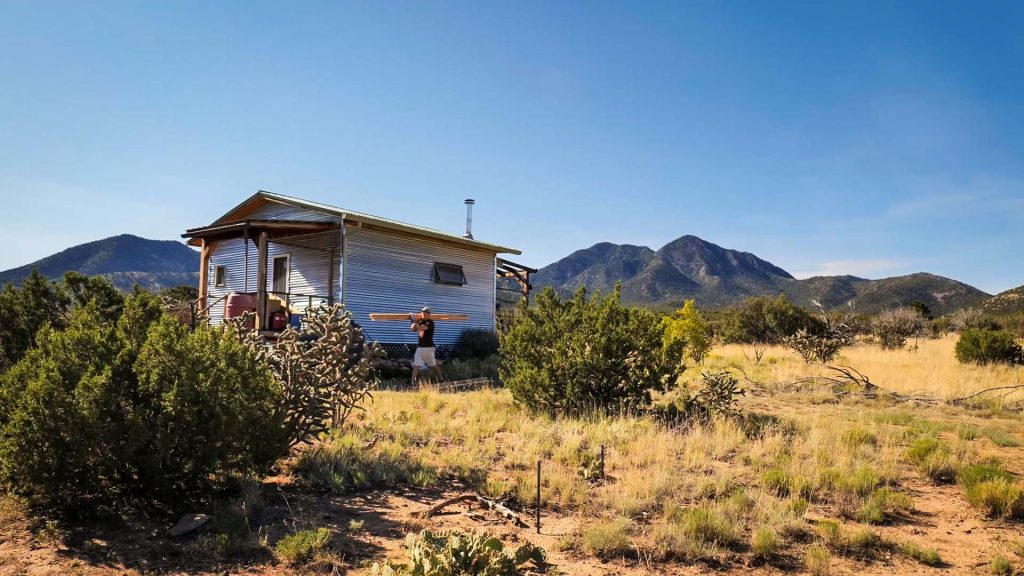 Shannon found the property we're working on in New Mexico on Zillow. The property had a permitted off-grid cabin already built on it, which is a big reason why we decided to give it a chance. As mentioned before, this is primarily a business opportunity! We don't intend to settle down here forever. The main goal is to create a remote retreat with fun, short-term vacation structures.
---
---
Preparing for Remote Life
So, what will you need once you acquire off-grid land to live on?
Before moving to the desert, we had some useful gear and quite a bit of experience with living off grid in vans. This included solar power supplies, camping gear, and a lot of patience!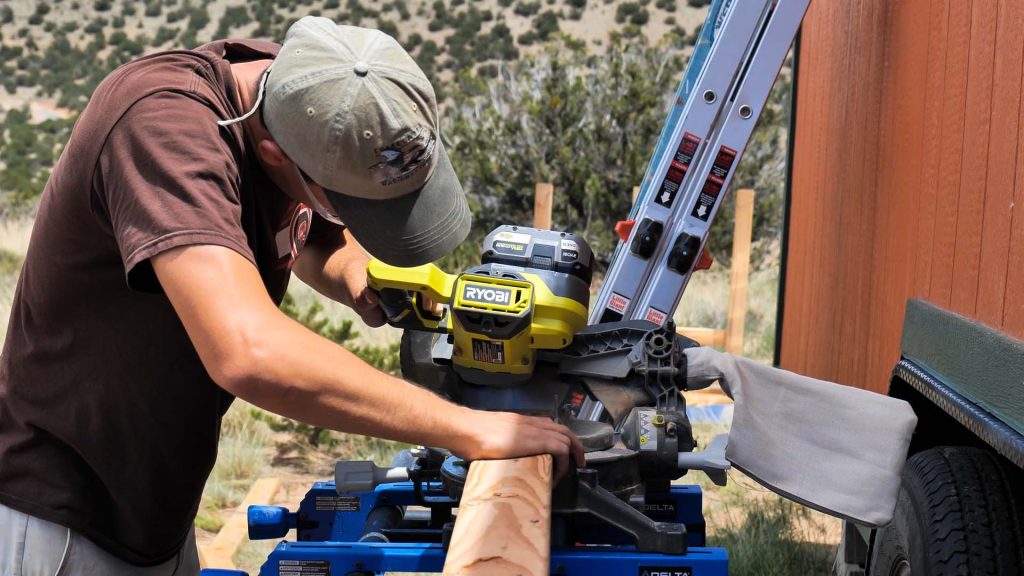 One of the most important things you'll need is a consistent power supply. This can be as intricate and fancy as you'd like to make it! It can also be simple, allowing you to only charge phones and maybe power a small 12 volt fridge.
We are currently using a Bluetti AC200P Solar Power Station in the cabin. We have a 24 Volt solar system in the tiny house. This system includes a 3000 watt Growatt all-in-one inverter/ charge controller and a 24 Volt LifePo4 Battery by LiTime.
---
---
Water, Heat, and Plumbing Off the Grid
Next, you'll want to think about a heat source, particularly if you are in a cold weather environment. The cabin has a wood stove which has saved us many times. We also have a small Mr. Buddy propane heater which works in a pinch.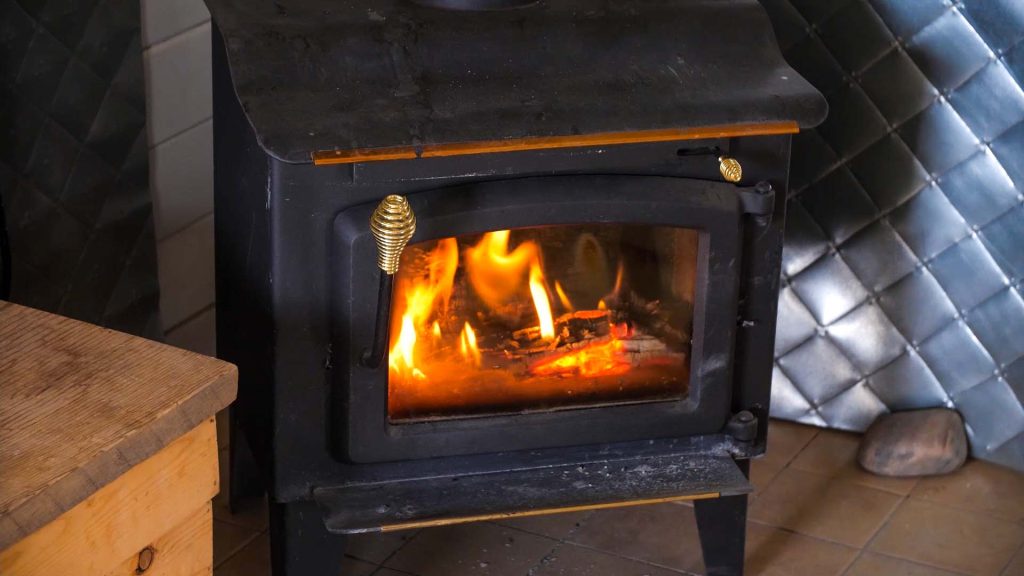 If you're moving off grid to the desert, it's pretty likely that you will NOT have access to water. At our location, it's extremely expensive to dig a well and it's not easy to hit water even if you do dig. So, we harvest rainwater with 550 gallon tanks. We also have water delivered by the truck load and use a Berkey water filtration system.
For the bathroom, we use Nature's Head composting toilets in both the tiny house and the cabin. We have a large compost pile on the property and the toilets work very well overall.
An alternative to a compost toilet would be to build your own outhouse. Many of our neighbors did that before they could install septic and indoor plumbing!
Other Gear Worth Considering…
It doesn't hurt to have access to some power tools like a drill and a skill-saw. I often use our hatchet for chopping wood and a solar camp shower for rinsing off after a hot day working outside.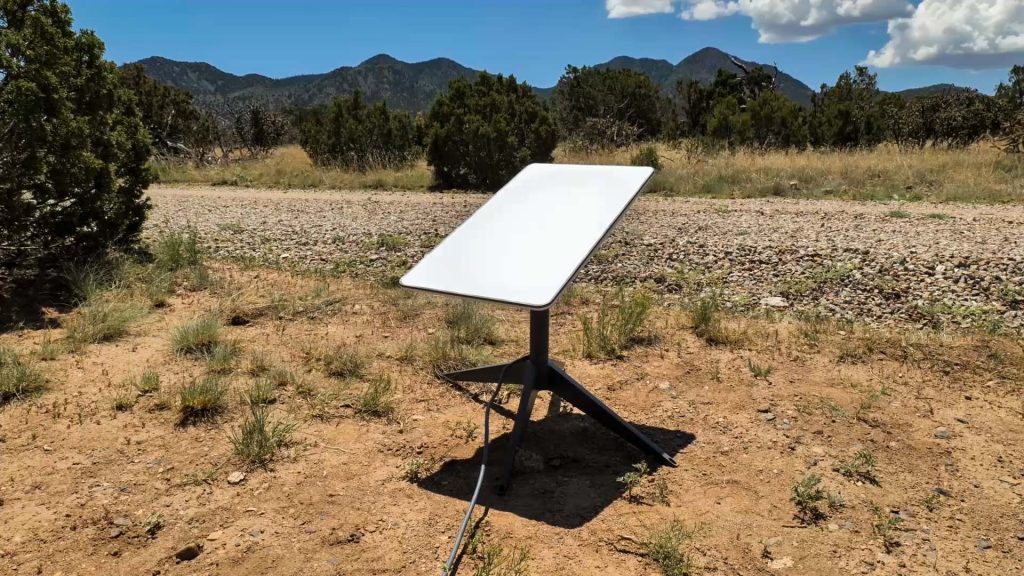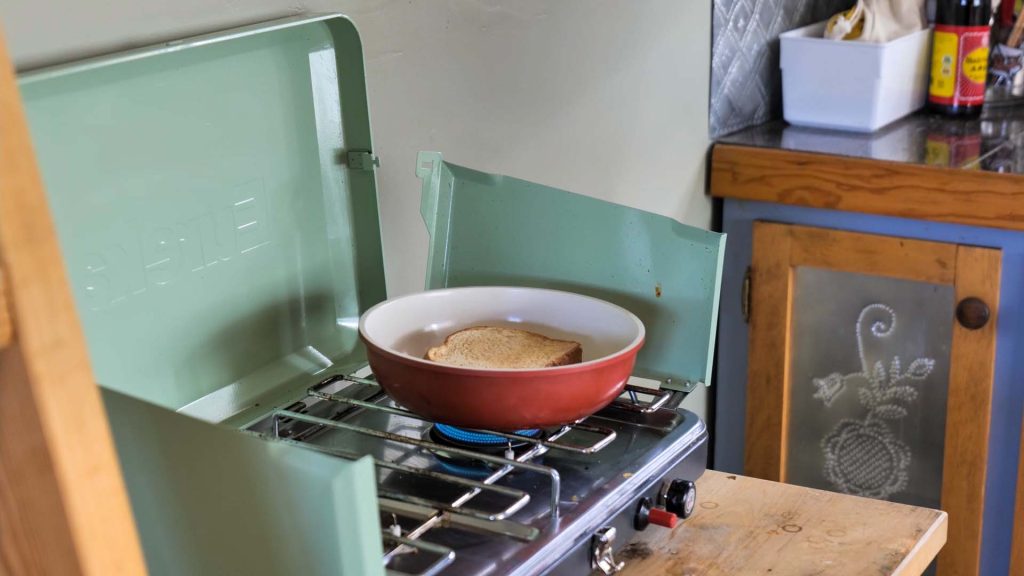 Our propane 2 burner camp stove is another must have. We use this every day.
It's also not a bad idea to keep a first aid kit on hand, especially if you're a long drive away from medical assistance.
Finally, internet connectivity is pretty important for us. Shannon works full time while living out here in the desert! We use Starlink to stay connected. We also have various mobile jetpacks and this excellent HiBoost cell booster (it works amazingly for us!).
Hopefully this was helpful for those out there considering off-grid life. We are enjoying this adventure so far. Follow along on YouTube to stay up to date on our off the grid journey!